MB Quart Formula Full Range Car Audio Speakers
5/24/18 3:38 PM
| MB Quart General News
FORMULA
The name is inspired by the MB Quart engineer's passion for Formula 1 Racing. Their passion for obsessive design, intense sound pressure levels and industry leading sound quality delivers a line of amplifiers, speakers and subwoofers that will push your installation to F1 levels, best in the world.
NOW SHIPPING
The Formula line of car audio product has been restricted to the International markets, but customers in the U.S. have demanded the high quality sound quality for their installations.
The Formula speaker line is made up of a full complement of models from 3.5 inch to 6x9 inch, including special models of a 6.5 inch shallow mount 2 way speaker called model FKB116S (pictured above) and the 6.5 inch component system part number FSB216 (pictured below) which all incorporate aluminum dome WideSphere tweeters and lightweight poly thermal formed cones.
WIDESPHERE™ TECHNOLOGY
WideSphere™ technology was developed for the world renowned 'Q' Series Speakers. Now this incredible technology is now available in the new Formula speakers you can install right now. The innovation of WideSphere™ allows the tweeter to develop a wider listening area for off axis listening. This is also referred to as the "sweet spot" in the sound stage.
With the listening sweet spot expanded, the critical high frequencies sound bigger and more natural, regardless of the genre of music you prefer.
SOUND QUALITY MATERIALS
When designing the Formual speakers, the engineers demand the materials that allow the sound quality and music reproducton to be the #1 Goal. For these new Formula components that means;
TWEETERS
Aluminum Dome tweeters to produce clear highs while handling plenty of power without sounding harsh. Widesphere Technology allows for a wide sound stage or sweet spot for listening.
CONES
Lightweight thermal-formed polypropylene cones enable faster midrange response while allowing bass to be deep and powerful without sounding distorted.
CROSSOVERS
An internal 6dB internal crossover integrated into the design to assure smooth midrange to tweeter frequency transitions on every speaker. The 6.5 component system is upgraded to a 12dB External Passive Butterworth crossover for a smooth transition of frequencies between midrange/midbass then to to tweeter component. All this engineering is designed into a compact crossover housing that can be easily hidden in the installation.
KEY SIZES
The Formula line features all the key sizes for today complex vehicles. Whether you are swapping out an orignal factory speaker in the dash like a 3 inch or a 5x8 or 6x8, MB Quart has you covered. Here is are mounting depths and other key measurments to help with your install. You can also check the manual listed at the botteom of this article.
DEMAND IT
MB Quart has been a demand brand around the world for decades. Especially in the Canadian, Latin America and and European markets. In fact, if you are ever in the area, you should check out the incredible cars and build teams at the Wörthersee show every year.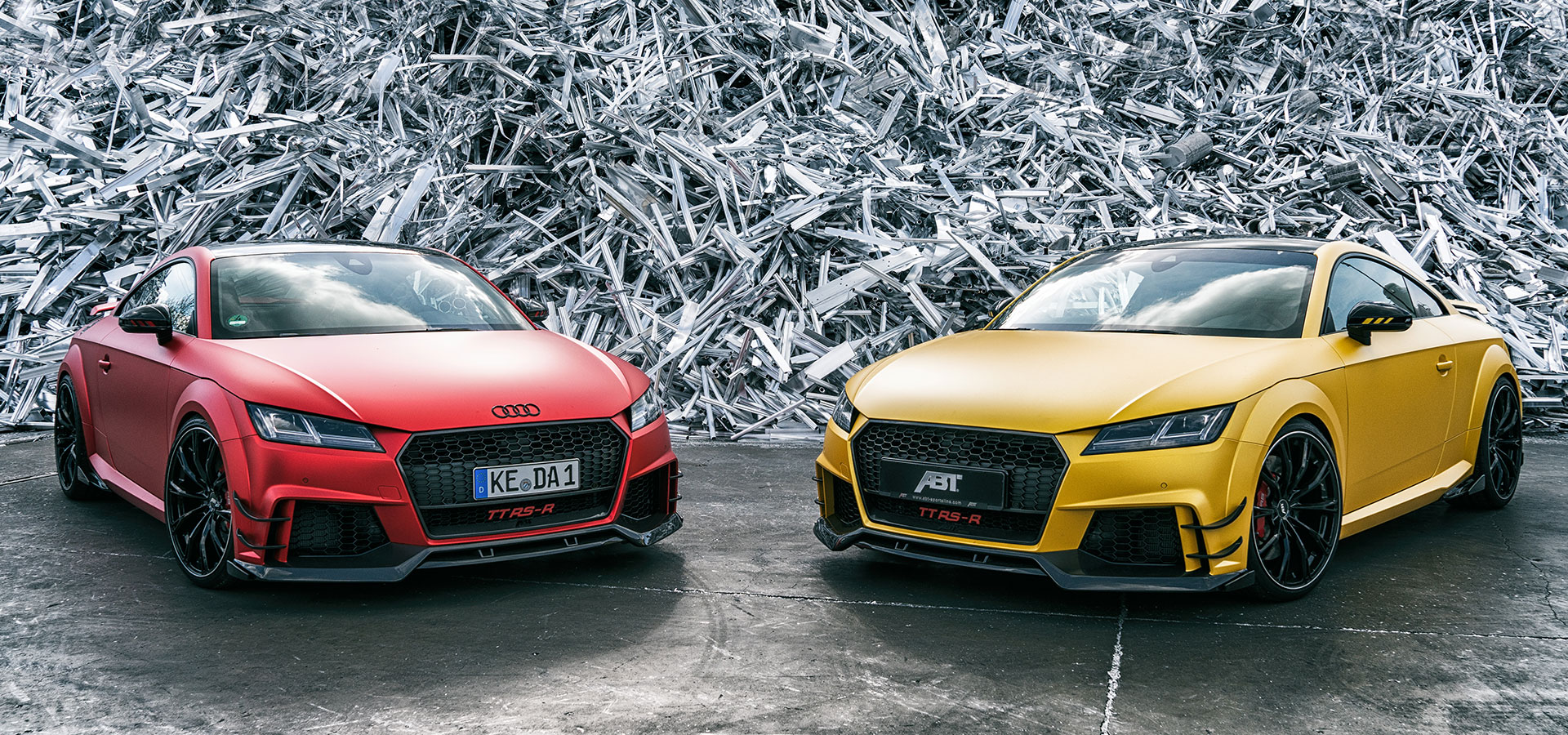 While our Audi install below features a nice ported (vented) A-Trend enclosure, these pottential MB Quart Formula Euro Audis would definantely need customs enclosures.
THE FORMULA EQUATION

With MB Quart we make it simple to develop the impeccable Formula for a great sounding system. The all-new Formula line offers high end sound quality though a full line of aluminum dome tweeters mated to polypropylene cone speakers.
The Formula components are matched with 400 watt peak power, dual 4 ohm subwoofers to command the deep bass frequencies and are all fueled by an entirely new line of Q-Stasis powered amplifiers. Take the guess work out of system design. The Formula is simple!
LINKS FROM THIS ARTICLE
MB Quart Formula speakers, full line - Specs & Pricing
MB Quart Formula 6.5 Component Speakers FSB216 - Specs & Pricing
MB Quart Formula 6.5 Shallow Mount Speakers FKB116S - Specs & Pricing
MB Quart Formula Subwoofer - Specs & Pricing
MB Quart Formula Amplifiers - Specs & Pricing
A-Trend Subwoofer Enclosures - Website
Wörthersee Car Show - Website
---
keywords: MB Quart, Car Audio, Best Car Audio Speakers, High End Speakers, Component Speakers for car, Best Speakers for Car
---
« Back