NEW FOR 2018
The ideal balance of a high end car audio system requires the perfect mix of speaker tone, deep bass impact and clean undistorted power. With MB Quart we make it simple to develop the impeccable Formula for a great sounding system. In the Formula subwoofers you will find that deep, powerful bass is delivered easily.
BASS. DEFINED.
Dual 4 ohm 2 inch voice coils with Polypropylene Cones and Butyl Surrounds and a stunning new design will be an easy add-on for customers with Formula speakers.
MUSIC POWER
The Formula subwoofers offer the perfect solution for bass in an audio system. Woofer delivers 600 watts Peak and 300 watts RMS power handling.
FORMULA SUBWOOFERS FEATURES
Power handling 300 / 600 watts

High temperature dual 4 ohm, 2 inch voice coils allows subwoofers to handle more power

Polypropylene cone with UV Butyl rubber surround to add additional strength in high SPL applications

Designed for small sealed and medium to large ported (vented) enclosures
THIELE SMALL PARAMETERS
In our Audi installation featured above we are using a vented enclosure from the team at A-Trend. For you custom enclosure builders with some real experience designing enclosures here are the T/S specs for you to design your subwoofer system. These subwoofers are designed for small sealed and medium to large ported (vented) enclosures.
DIMENSIONS
Formula subwoofers are designed to produce incredible music, but you can see by their design, they are not for faint of heart. This means that regardless of the digital music style, streaming apps, or source you choose, these subwoofers will deliver a stunning audio solution, with MB Quart Formula.
DETAILS
Every detail matters with MB Quart engineers. Some have said, they are a bit obsessive. OK. Look how it pays off in Subwoofer designs. Even the speaker wire connections are upgraded. A polished nickel design with a spring loaded "Push & Insert" style connector.
And, the OCD continues 'round the back. The rear of the subwoofer features the MB Quart logo and an advanced design to keep the rear of the subwoofer looking us as good as the front for those installations with acrylic when you really are going to show off.Looking deep into the frame you can see the fit and finish of the spider looks "show quality". This is standard practice for MB Quart designs.
Regarding subwoofer system design, you need to consider two things. First, what is the power from the amplifier and at what impedance load? Second, can I wire my subwoofers to maximize that power output?
With the Formula subwoofers, you and your installer can wire to your amplifier in several options with 1 subwoofer or more. Here are just a few options for how to appropriately wire up a Formula Dual 4 Ohm subwoofers.
DEMAND IT
MB Quart has been a demand brand around the world for decades. Especially in the Canadian, Latin America and and European markets. In fact, if you are ever in the area, you should check out the incredible cars and build teams at the Wörthersee show every year.
This is the introduction of the VW Golf GTI and the team were featured in an article in Motor-Talkin Germany. The 35th Anniversary Golf GTI is a perfect car to outfit a full MB Quart Formula audio system.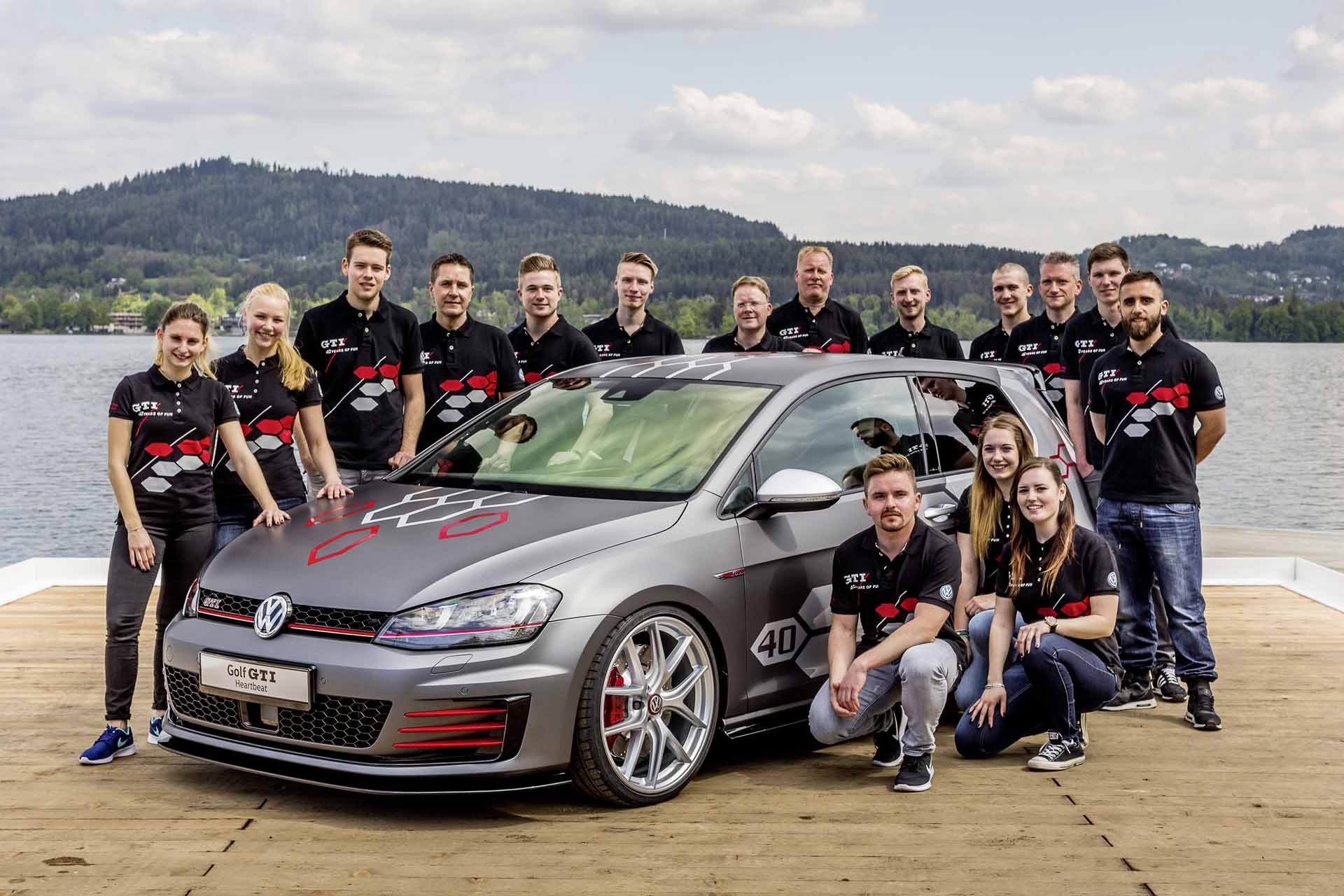 "The Golf GTI celebrates its 40th birthday, the VW meeting at Lake Wörthersee is 35th To celebrate the anniversary VW trainees build two strong studies."
FORMULA SPEAKERS
The Formula equation is completed in any audio system with the the Formula speakers. The line features speakers from 3.5 inch and 4×6 inch for simple OEM replacements all the way to the large high power models engineered for large powerful systems and 6.5 inch components. See the full line story in the QUARTER NOTE BLOG with full specs and pricing in the links below.
Most car audio system use the component speakers (pictured here) up front with a 6×9 or 6.5 inch round speaker in the rear of the vehicle all powered by a four channel amplifiers.
With Formula subwoofers and a choice of speakers you will have a car audio system no par with some of the best builds in the world.
Follow MB Quart on Facebook and Instagram for the latest in events we are attending and watch for featured installation that highlight MB Quart builds from Europe, Canada, Latin America and Asia. To have your install featured and get a shout-out, #MBQuart and tag us @MBQuart
LINKS FROM THIS ARTICLE
MB Quart Formula speakers, full line – Specs & Pricing
MB Quart Formula 6.5 Component Speakers FSB216 – Specs & Pricing  
MB Quart Formula Subwoofers – Specs & Pricing
MB Quart Formula Amplifiers – Specs & Pricing
A-Trend Enclosures – Website
Moto-Talk.de, German Performance Publisher – Website